Quick Links:
2022-2023 ESUSD Calendar
ESUSD Monthly Food Menu
Principal's Newsletters

Download the App: iPhone / Android
---
---
Calling all artists, musicians, actors and more!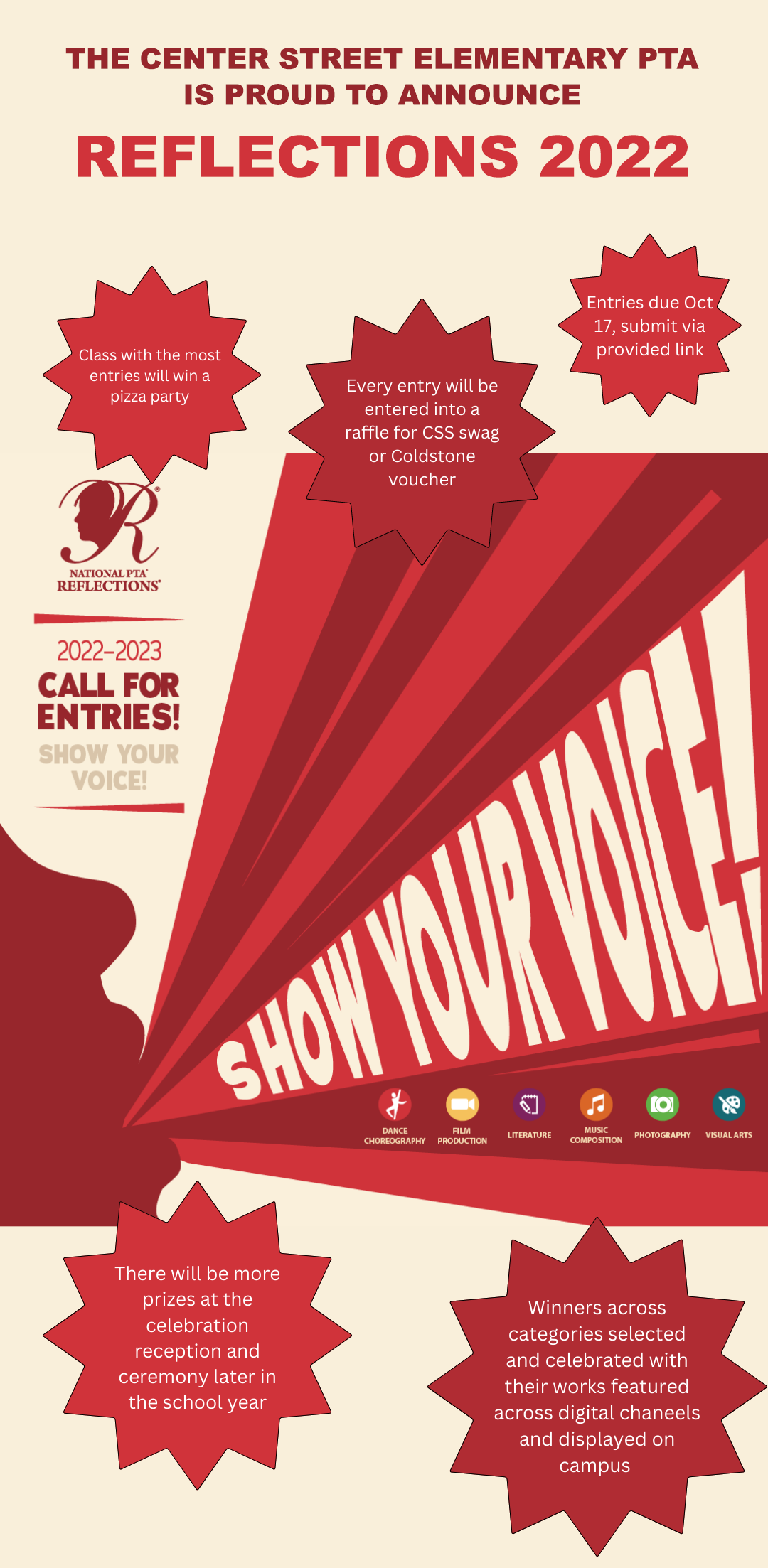 Showcase your talents in this year's Reflections Program! CSS PTA is proud to announce that our 2022 Reflections Arts Program has launched! Each student in our school has the opportunity to submit one or more applications through art, song, dance, writing, acting, etc. Our theme for this year is "Show Your Voice", an open ended category to encourage our kids to show what makes them unique. Our goal is to celebrate our kids' talents and creativity. All applicants will enter a raffle to receive CSS swag and ice cream vouchers. The class with the most applications will get a pizza party. Winners will honored and prizes will be provided later this year.
Entries are due October 17th. For more details and to enter, visit here or email reflections@csspta.com.
---
Trash Free Tuesday is back!
Volunteers needed – sign up to stamp hands and pass out raffle tickets to students who bring a trash free lunch here!
Connect with us for all the latest information
"Like/Follow" the Center Street School PTA Facebook page and download the "Center Street Elementary" app for the latest school events and PTA information.
---
---
Anything school related can always be found at Center Street School's website.